Activities & local attractions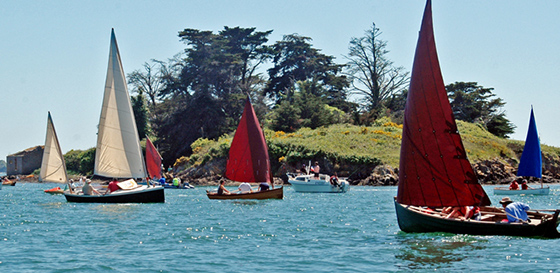 Semaine du Golfe 2015. Classic sailing week in the Gulf of Morbihan once every 2 years. Not to be missed !
On the beach and on the water

On the beach, children explore sand with their buckets and rattles, while their parents relax. All the familly can practise water-sports : sailing, canoeing, paddling, cruising… Enjoy your holidays on waterfront in Ker Eden campsite!
Historic cities, art & culture

Discover local attractions, stroll around the old cities of Vannes, Auray… Taste the specialities on the local market stalls in Larmor Baden ou de Baden. Visit museums and castles and revive Brittany's historical past.
Outdoor activities

Ride, bike, hike around the Gulf of Morbihan. Practise horse riding in Mane Guernehue riding school. Try out new experiences : collecting clams at low tide, playing golf in Baden, and of course enjoy watersports.
Ce message est également disponible en : French